Clear Point of View
From POV to LOA
Many modern executives simply trade in information, but they lack a point of view. They need to be able to a) develop a Point of View, and b) create a Line of Argument that is persuasive enough to ensure proposals are approved.
This course is an intensive and practical full day of training, covering how to come up with excellent ideas, solve strategic problems, have a clear point of view, and structure a compelling line of argument that clients and prospects are likely to accept.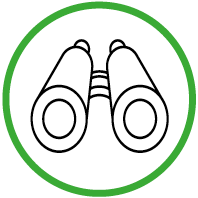 How to develop a distinctive Point of View and generate ideas effectively, using techniques drawn from The Ideas Book.
How to explain concepts visually and develop a persuasive Line of Argument, without resorting to lengthy powerpoint or word documents, using material from The Diagrams Book.
How to map out your Line of Argument: a 12-step process to improve presentation skills, and draw everything together in a persuasive way.
In the morning we go through all the best practice in this area, drawn from The Ideas Book (How to generate ideas effectively), The Diagrams Book (How to explain concepts visually), and Presentation Skills (How to draw it all together in a persuasive way).
In the afternoon there will be group work applying all the learning to presentations and briefs that are currently being worked on, so attendees are asked to bring along any material they are currently preparing. 
By the end of the session everyone will have put into practice what has been discussed, and will be able to walk out of the room with a completed presentation to 
take to clients or prospects immediately.
All attendees receive copies of both books, the slides, and a document explaining How To Write A Good Line Of Argument.