Efficient Working Style
Tick Achieve
This courses looks at what most modern executives have to deal with in the world of work these days. 
I identify and empathize with the most frequent pressures people face, and run through a series of suggestions from the book designed to help reduce that pressure.
We cover how to do things in the right order, cope with too many tasks, get organized, and use the right systems. How to cope with email, multiple requests, and tight deadlines.
This helps them to 'detox the inbox' and design a working style that works best for them.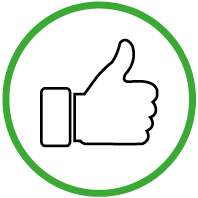 Whole company one-hour zaps
20 people in each fast one-hour session. 
Repeat three times a day, one hour on, one hour off. 
This version covers 60 people a day and allows for large numbers to be covered in a week – typically 200-300 staff.
Workshop and one-on-one surgeries
This format allows us to provide a blend of communal training and one-to-one 20-minute surgery help for 10 individuals. Numbers can be increased to 15 by reducing each surgery time to 15 minutes.
10.00: Best advice on how to get stuff done (all present)
11.30:  Discussion to share and understand issues and tee up one-to-one chats (all)
             One-on-one 20-minute surgeries 12.30 – 4.30 for 10 people 
Client and agency
10.00: Best advice on how to get stuff done from the book Tick Achieve
11.30: Discussion to identify and understand issues and areas of dysfunction in the relationship, typically email, phone calls, meetings, status reports, and so on.
12.30: Confirmation of areas to be tackled
1.30:   Mixed groups briefed to come up with solutions to solve the problems.
3.30:   Groups present remedies
4.00:   Agreed client/agency manifesto for a new way of working