Ingenious Problem Solving
The Diagrams Book
Based on the best-selling The Diagrams Book. Already bought for translation in 12 countries, including Japan, China, Germany, Korea, Taiwan, Thailand, Russia, Portugal, and Spain. 50,000 copies sold. 
Top 3 in Germany and Korea.
This international best seller has been re-issued in a 5th anniversary edition with new material.
Ingenious presentation and pitch techniques that really work. Examines how to enhance verbal communication and solve any problem visually.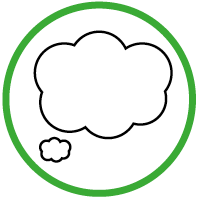 Morning:
I explain a series of visual techniques from The Diagrams Book, and how to apply them in a range of contexts.
Afternoon:
Attendees apply them to their current projects.
Typical topics include:
1. Win a pitch 
2.Increase sales
3.Tell a story
4. Negotiate successfully
5. Design a strategy
6. Inspire staff
7. Shorten training time
8.Improve staff motivation
9.Improve your own motivation
10.Get stuff done
11.Judge ideas
12.Plan a project
13.Plan your year
14.Make a decision
15.Make sense of data
16. Organise a company
17. Analyse a client or customer relationship