Robust Negotiation
The Art of Negotiation
This course tutors attendees in the art of negotiation and so prevents them from giving away margin unnecessarily, or conceding unrealistic timings. 
In fact, it makes them realise that they are actually negotiating all day every day. 
A series of steps form the basis of the approach, which they then play out in practical exercises in the afternoon.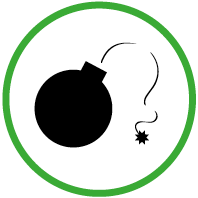 We start by discussing what a negotiation is, and how often we are negotiating without even realising it.
They are then taken through the eight steps of a negotiation, and engaged in detailed discussion about the nature of their negotiations, particularly with clients.
In the afternoon, there are a series of practical exercises where the attendees have to form teams and enact a set of different negotiations. These can be customized by industry if necessary.
Each side is given slightly different information and they have to work out a satisfactory conclusion in each case. 
They will spend one exercise being the client, one being the agency, and a third observing. 
Each negotiation is then debriefed in detail.
The session ends with attendees predicting which negotations they will be involved with soon, and suitable planning to embark on as a result of this newfound awareness.