Sensitive Selling Skills
How to Run Clients and Sell Effectively
This course helps client-facing staff to run their clients well, and explains some of the best principles behind selling skills. 
We examine the best learning from the manner in which excellent customer service works, and discuss the most troublesome aspects of client handling.
We then examine the wisdom in the most effective sales books, including the sales strategy chapter of The Smart Strategy Book.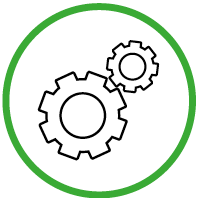 In the morning we look at the issues that crop up when dealing with clients, and what is involved when selling proposals. 
This includes how to handle difficult clients, ten steps to effective selling, self-briefing by identifying the true need, a troubleshooting guide, and the identification of relationship remedies.
We also examine the best learning from the most effective sales books.
In the afternoon we put it all into practice, so attendees are asked to bring along examples of what they are usually selling and to whom, and what client issues they typically face. 
We then enact live examples of both, so that they can all learn from the shared experience and compare notes about the most effective approaches.
Attendees end the session by drawing up a manifesto of initiatives for their clients and customers.