Smart Thinking
The Smart Thinking Book
This book contains 60 bursts of distilled wisdom – each in the form of a provocative thought on a sticky note. Each thought can be read in a second, and the short form accompanying copy in less than one minute.
Growth, communication, innovation, creativity, relationships and thinking are covered, with ten provocative thoughts in each area.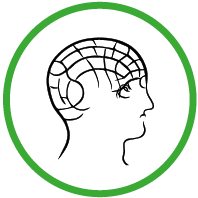 The thought is placed on the wall, and for 5 minutes attendees are asked for their rapid reactions in relation to the brief, product or company in question. 
Ideas are collected fast and then we move on to the next thought.
The training is modular per hour chunk. So for example, all six areas can be covered in a day on one subject matter. 
Such as an hour on growth, an hour on communication, and so on for six hours.
Or six different products examined for innovation only. 
Or six different departments examined for their relationships. 
Or any other blend that fits a need.
The sticky note format is a powerful way to stimulate teams in a fast-paced manner. 
It can also be used as a shot in the arm or intervention in lengthy awaydays.
The format is highly productive and has already been road-tested at director level.